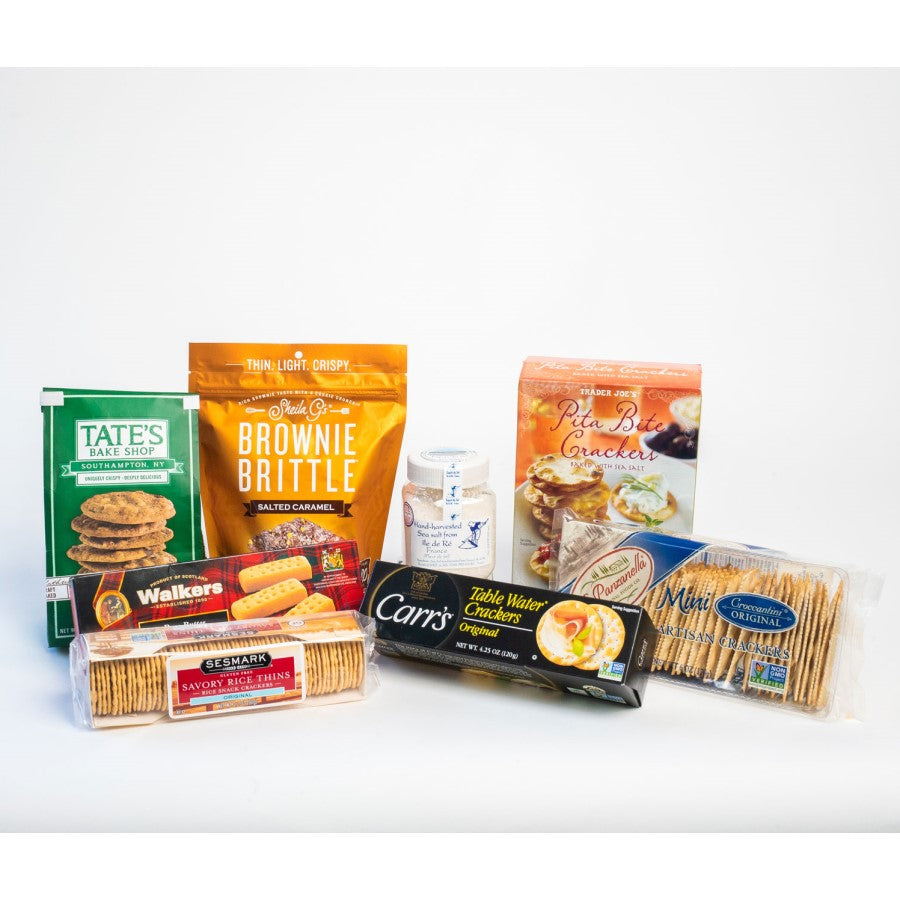 Each Gourmet Snack Selection package includes 8 hand-picked premium snacks. If you haven't tried some of these snacks, you are missing out!
We constantly test new snacks in the Brisker. The result of our efforts: a curated selection of the very best gourmet snacks. These are all snacks that taste great directly out of the package and outstanding after warming and drying in the Brisker overnight.
This selection is a perfect add-on for a Brisker you are giving as a gift or a great way to try some new snacks in your own Brisker. 
Example of sweet & savory items we include in the Gourmet Snack Selection:
Tate's Walnut Chocolate Chip Cookies

La Panzanella Mini Croccantini Artisan Crackers

Sheila G's Brownie Brittle Salted Caramel

Trader Joe's Pita Crackers

Sesmark Savory Rice Thins

Walkers Shortbread